I mentioned in one of my posts previously about trying out the service of this blossoming online shopping hub Zalora Philippines. Actually, its more of a curiosity how this service company works that made me try to order here. So, one fine Saturday, i decided to browse randomly at the site. I was honestly stunned because they offer wide array of amazing choices from fashionable clothes, shoes, bags and almost everything you want, they all have it there. My eyes got freeze in their flats section. I am more in love with flats now as i find it comfortable for daily wear. Then i decided to place an order on a yellow sandal that i found attractive. I immediately put it in my cart and proceed to check out. I used my online payment system as my mode of payment and it works without hassle. After which i received a notification about my order and i just thought that maybe it will be process the following business day.
Come Monday, i got an email from their staff that the bag i was eyeing was no longer available and they asked me if i want to refund my payment and i emailed back to tell them that i will do it. The following hour, i got email again from them saying that my first order was ready for shipment and it warms my heart really, i said to myself they're "fast".
Tuesday, they sent me my tracking number and early morning of Wednesday, i got my order at my doorstep.
Zalora has personalised box***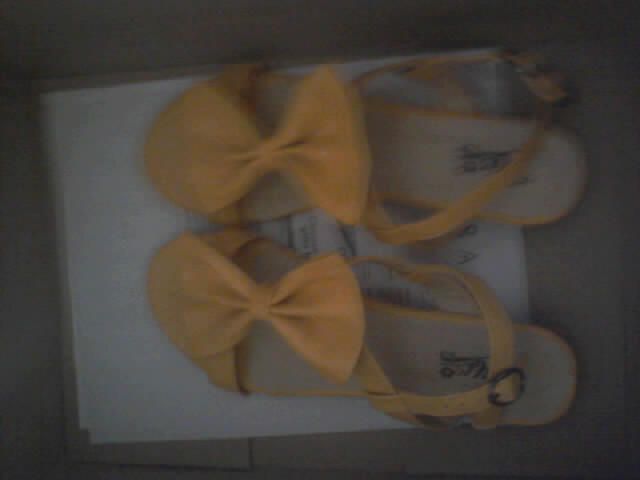 The sandal was with a piece of paper covering the terms and conditions and exchange policy
Finally here's my on hand order..
Thanks Zalora for a wonderful shopping experience. You're fast and convenient. Till my next purchase.