Do you crave for this?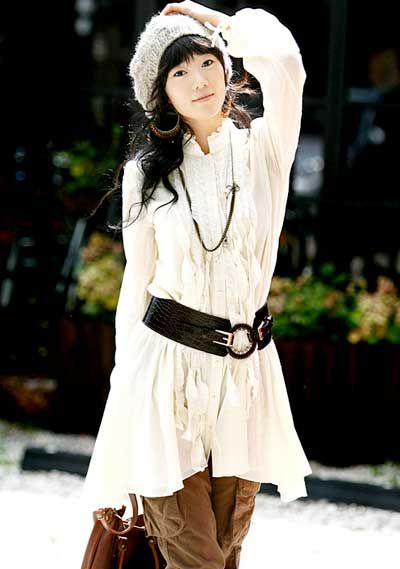 Or maybe jonesing for this one
I must say that the world of fashion has indeed evolved from those contemporary styles like long skirt and collar dress before to liberated cuts and more revealing neckline. Sounds soo true, right girls? Gone are the days where we can't simply buy fashionable clothes from abroad because of high shipping costs. Nowadays, with just a click of your finger you can order korean clothes you most crave for, and what's amazing to know you can even set-up your online store and get a wholesale deal.

I remember one time, we had a thorough talk with one of my friends. She was telling me that a good business nowadays is setting up an online store especially selling fashionable and trendy clothing line. I never believed on her at first but when i checked out my online accounts and find numerous online fashion boutique, that i think twice. I think she is indeed right. Instead of getting a stall at the nearby mall wherein you will be dealing with monthly rental fee, a nice site and good marketing strategy is a better option.
If you are considering for one, then i think its best to talk about my recent find. I found a popular wholesaler of
Korean fashion
and Taiwanese fashion style that offers high end handbags, women's clothing and fashion accessories. Arguably, they are the cheapest and the sought after store in Singapore. In fact, i found a nice antique pearl necklace at $3.4 only. I was really surprised at their low cost yet non-compromising quality. Take a glimpse at the store:
Anyway, as i was saying you're stylish and posh taste can bring you somewhere else. How about taking a step to the entrepreneurial side. You can start a home business with them through
Dropship
.It's like buying at wholesale prices on their website without meeting their minimum purchasing requirements.
What you will do:
First
you would need to contact them thru Business Enquiries so that you can be converted to a dropshipping customer. Secondly, you need to buy credit before purchasing. For dropshipping customers, a minimum purchase of SGD $150 credit is required.
The rest can be found at the stores FAQ.
Well then, for your
wholesale fashion
needs, check out the link ive shared.